Preschool - Kindergarten
About Our School
Gage Farm Schoolhouse serves students ages 3-5 in a full or part-time program offering hands-on learning and an environment that nurtures the child as a whole. Through outdoor inquiry, social-emotional learning, and a collaborative school community, Gage Farm Schoolhouse creates curious, empathetic, and confident learners.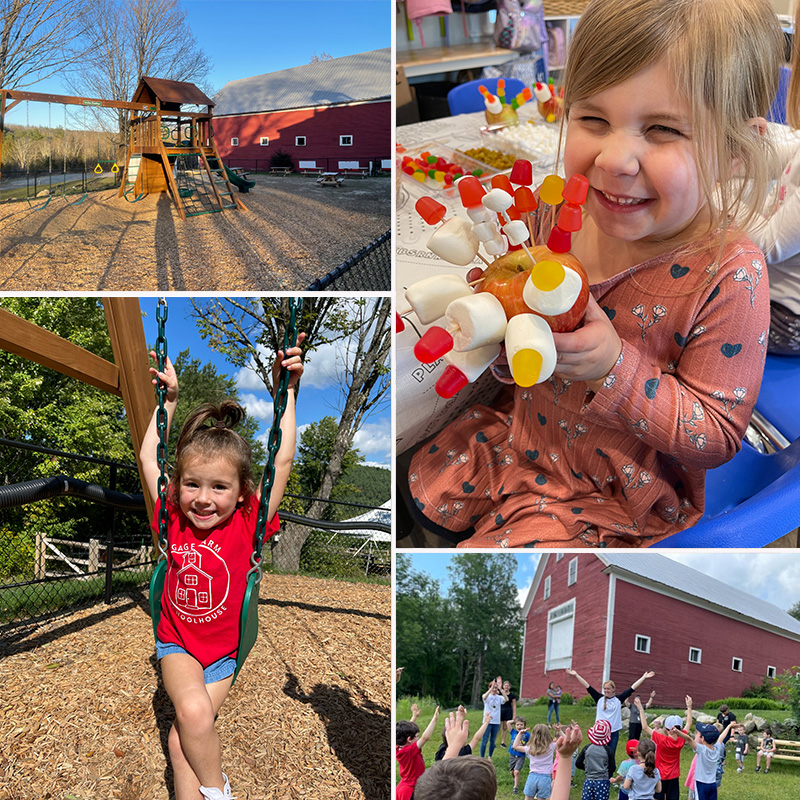 Our approach:
Explore.
Students are empowered to engage with their world through experiential learning and are encouraged to ask questions. Growing through failure, finding the "why" behind the lesson, and applying new knowledge and skills are all integral aspects of a student's life each day at Gage Farm. Students take their exploration outdoors each day through environmental curriculum and play.
Connect.
Connections happen in many ways, each and every day at Gage Farm Schoolhouse! In building relationships, growing as citizens, developing through discovery, and building their own self-confidence, our students embrace connections and understand that, though they are small, they too can have an enormous impact. Our families play a key role in the health and success of our community and are encouraged to collaborate and play an active role in their child's early education.
Grow.
Our promise to our families is that each child grows in all facets of their development and leaves our program prepared for elementary school while possessing resilience, love, and relationship skills to set them on a path of success.
Our Philosophy
Our goal is to instill a universal love of learning in our students while nurturing students' individual gifts in an environment where they feel loved, confident and supported. Gage Farm Schoolhouse lives out the Whole Child Approach to Education which ensures each child is physically and emotionally healthy, safe, engaged, supported, and challenged while at school.
Through exciting, hands-on learning opportunities, we inspire creativity and curiosity in both our enriching classroom setting and outside on our beautiful, 15-acre farm. Our students become strong citizens by learning developmentally appropriate problem solving and social/emotional skills that empower them to establish and maintain positive relationships.
Our vision is to be a school family in close collaboration with parents to support each child's learning experience.
Contact Us
Address
215 Wallace Road, Goffstown, NH 03045